Frequently Asked Questions
No, of course not.
Your data is NOT in the cloud.
Your data is securely hosted by us (and we very well know on which server your data is stored) and you have your own database shard. So your data is, and remains to be, your data. We will not use it for analysis, or advertisement or store it somewhere on a server that is not controlled by us.
It is as if your data is stored on your server in your office building but then we take care of all data and all IT related concerns for you. Worry free, secure and efficient.
Of course the communication is encrypted so communication from the server to your user (desktop or mobile) is absolutely safe.
Your data belongs to you and only you!
What happens with my data if I want to stop?
In the rare situation that you would want to stop using our applications you can simply end the contract.
We will keep your data for a minimum period of 120 days and we invite you to inform us how to deal with your data. Upon request we can keep your data available for a longer time.
Should you at any given time within this period decide to start using the application again (e.g. for instance to retrieve the old contracts or to support your business again) you can simply restart your license via our webshop. You will 'revive' your application and all your data will be there. All done in 5 minutes.
If you give us the (written) order to delete your data we will and send you a receipt of that.
Safe, easy and efficient.
There is no investment,
just a monthly fee and that is it. You don't need IT investments, no long term license investments, no installation no nothing, just a low monthly fee. We make it easy for you, and have automated your subscription so if you want to continue there is nothing you have to do. You automatically receive your monthly invoice  and we charge your (corporate) credit card. You can stop at any time, no strings attached. Easy, efficient, flexible and highly professional.
Can I have a local installation?
It is possible to have a local installation.
For this we will have to charge higher prices since it will take more from our resources to support you with the installation and set up of the software on your IT environment.
We have invested a lot in a secure and efficient hosted environment with a database per client (which is exceptional) since we know that your data is extremely important to you. So the need for a local installation is completely taken away by us so we do encourage to go hosted, it is as safe as local but then more efficient and flexible.
Do you still have questions?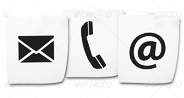 Contact our sales representative
Ba-PRO b.v. 
Molendijk Noord 67 5482WX Schijndel The Netherlands Email:
info@ba-pro.com
Phone:
+31 (0)654792099