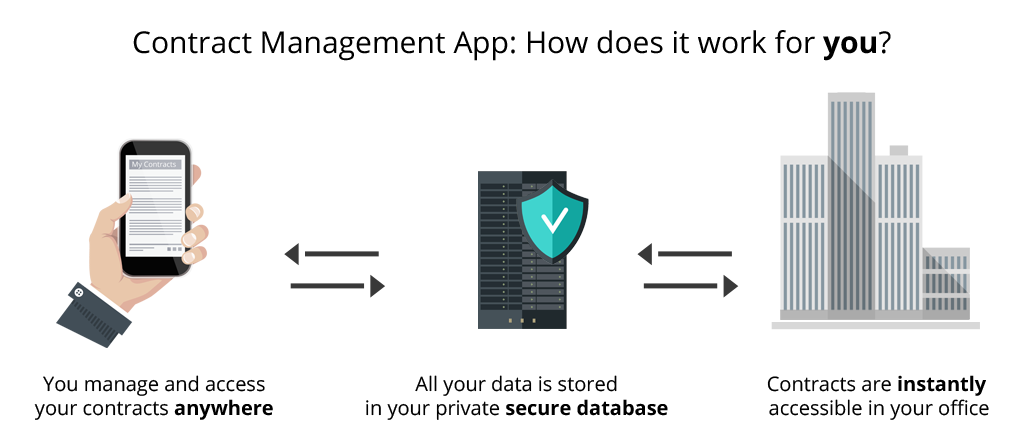 CONTRACTS APP 4 MAIN BENEFITS
Contract Information always available

Wherever you are on any device you can see or edit your contracts for up to date information. All centrally stored so one single point of definition.
All contract information structured and securely stored in your centralized database

All information resides in your hosted company database and can be kept up to date by everyone entitled to do so. Always the right version and up to date information. Everything securely hosted for maximum efficiency.
Alerts to make sure you take action when needed

Automatic alerts inform you timely when action is required so no contracts end unnoticed and you are in time to help your customer continue to work with you.
Provide clarity to your customer

Work efficiently with your customer create a clear contract and always have the same information available to increase customer satisfaction.
Reasons to like Contract Management
The easiest way to manage all your contracts whilst in the office or on the road.
Be a sales Pro, know your customer

Cross selling made easy

Alerts ensure timely action to contact client

Mobile so also available on the road

Use your phone to take a snapshot of the signature and of the happy signing event. Stored.
Improved interaction with sales representative

Help me to get continuous service

Efficient electronic approval cycle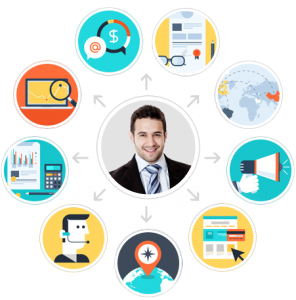 Structured contract information centralized and available when you need it

Possible to manage inter company contracts

All versions of the contract available in the document management built in

No need to install or run software, great pricing
Contracts up to date and available

Alerts to timely renew ending contracts, before the competition comes in

Efficiency and good customer relations